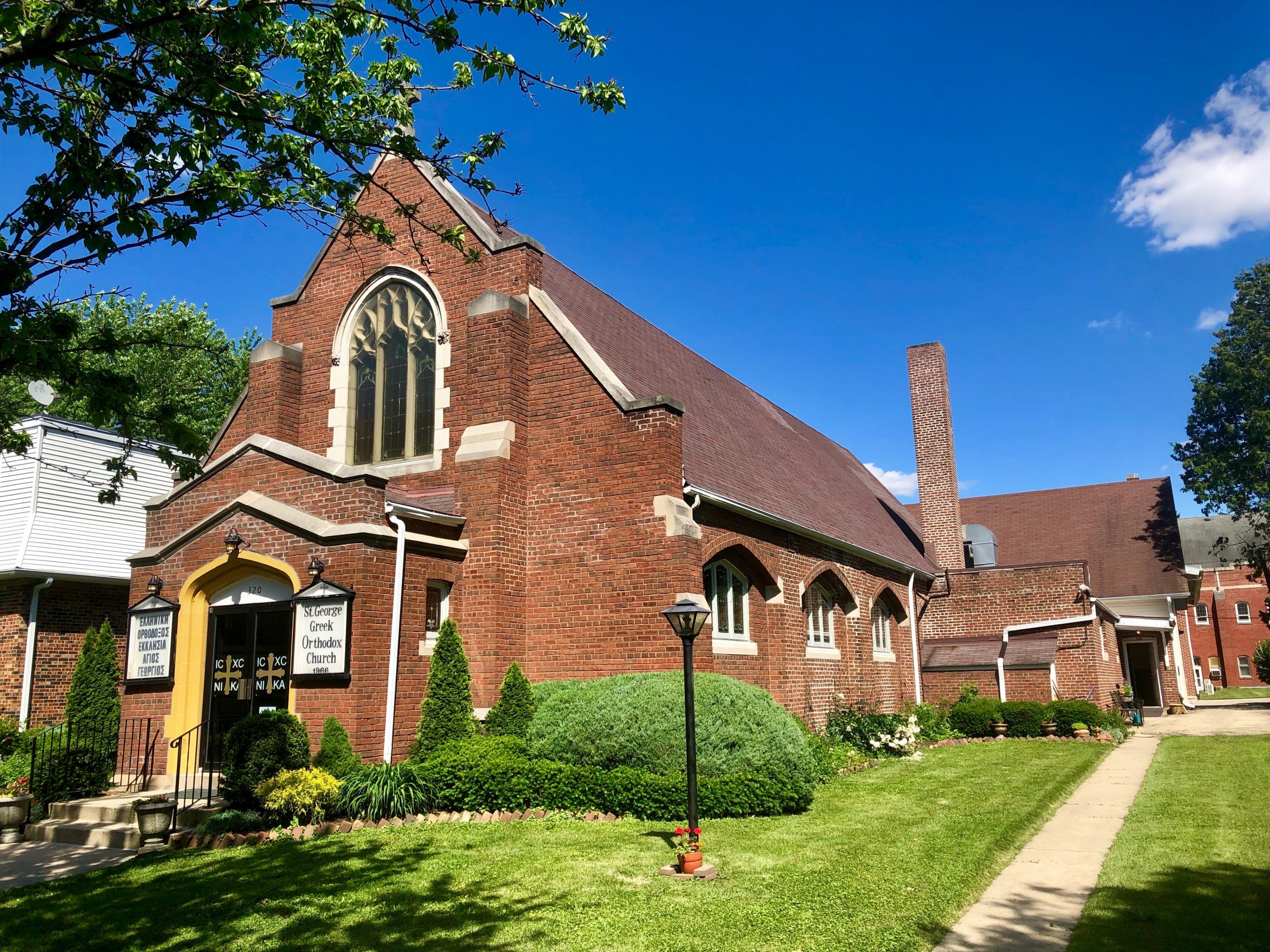 Welcome to St. George Orthodox Church
320 South Second St.
DeKalb, IL 60115
(815) 758-5731
Schedule
Wednesdays: Adult Religious Education, 6 pm
Saturdays: Vespers, 4 pm (Confessions heard after Vespers)
Sundays: Orthros, 9 am, and Divine Liturgy (our main service), 10 am
Sunday School: Sundays following communion at Divine Liturgy
Sacraments, Confession, and Memorials: Please see Father to schedule.
---
Be Our Guest
We believe that we exist to receive and share unconditional love, mercy, healing and peace, so that life has greater meaning and purpose. We just happen to be an Orthodox Christian Church in the Metropolis of Chicago with a history going back to the original apostles. If you, like us, believe this is what church should be, we invite you to be our guest.
Be sure to visit our calendar for upcoming services and events and our facebook page for extra photos and news.
Schedule
Wednedays
6:00 pm|Religious Education
Saturdays
4:00 pm|Vespers
Sundays
9:00 AM|Orthros
10:00 AM|Divine Liturgy